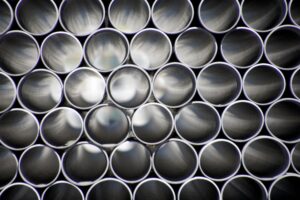 Are you looking for a way to enhance the outcomes of your construction, marine, or automotive projects in 2023? It may be time to give fiberglass structural tubing a try.
Sometimes run-of-the-mill building materials, like aluminum, steel, and wood, can't solve your company's design problems. However, structural fiberglass is an advanced material that offers seemingly endless possibilities.
The question is, what exactly is a fiberglass tube, and how can it help your business?
Here's a rundown of the many benefits and applications of fiberglass tubing.
Let's jump in!
What Is Fiberglass Structural Tubing?
This type of tubing has become a popular choice of material for various applications in the construction industry. This is due to its versatility. This material can also withstand the harshest conditions and environments.
The Advent of Fiberglass Tubing
In the mid-1980s, underground composite piping with large diameters skyrocketed in popularity. For this reason, its usage and number of applications grew.
This happened as a result of technological advancements that were made in this type of tubing. Outreach and education also contributed to the tubing's increased demand. Today, strong market forces continue to fuel fiberglass pipes' popularity.
Fiberglass piping has been used in several industries over the years. These include desalination, petrochemical, and power generation. That's because this fiberglass material's life cycle is longer than three decades.
The Current Demand for Fiberglass Tubing
In light of fiberglass's desirable properties, this material has increasingly become more desirable than steel. It is also a high-demand alternative to other types of metal alloys, concrete, and ductile iron.
In years past, fiberglass was seen as a specialty product. That's because it was found to be able to withstand sulfuric acid attacks. However, it is now a standard construction material.
For instance, you'll find fiberglass used in projects involving drinking water. Likewise, this material is used for agricultural irrigation systems. Other applications where fiberglass is used are as follows:
Penstock and feed lines for a hydroelectric power plant

Slip liners used in pipeline rehabilitation

Pressure or gravity sanitary sewer system

The cooling water system for a power plant
Let's take a look at what makes fiberglass tubing so valuable in some of today's most important market segments. 
Structural Strength
One of the most significant benefits of fiberglass structural tubing is its structural strength.
This type of tubing is significantly lighter when compared with aluminum and steel. Specifically, it's around 80% lighter than steel. As a result, handling and transporting this type of tubing is easier.
This is a particularly major benefit on a large construction project. After all, a material's weight can drastically impact a project's feasibility and overall cost.
Fiberglass structural tubing also maintains a high strength–weight ratio. This means this tubing can effectively support a high load. At the same time, it can keep your construction project lightweight.
Durability
Another reason to choose fiberglass tubing is that it is highly durable.
This tubing can withstand even extreme conditions and temperatures. This is because the melting point for this material is high.
For instance, this tubing can be used in the wastewater treatment industry and at a chemical processing plant. A food processing facility may also find this helpful tubing.
The tubing is excellent at resisting ultraviolet radiation as well. That makes it an ideal material to use in sunny and hot climates.
This type of tubing also resists bending and impact. For this reason, it's great to use in an application that might experience movement or vibration.
Eco-Friendliness
Yet another reason to embrace fiberglass tubing is the fact that it is environmentally friendly. That's because it's fabricated from recycled glass and sand — natural materials.
That means you can recycle fiberglass structural products once they reach the ends of their lifespans.
This quality makes fiberglass structural tubing more sustainable than aluminum and steel. Significant amounts of resources and energy are needed to process and manufacture aluminum and steel.
Resistance to Corrosion
You'll also love the fact that fiberglass structural tubing resists corrosion. Because it is rust-resistant, it is a good fit for virtually an environment where wear and rust tend to take a toll on a steel product.
For instance, fiberglass structural tubing is ideal to use in coastal and marine environments. After all, building materials in these environments are exposed to corrosive elements, like salt water.
Aluminum and steel are susceptible to corrosion. This can dramatically decrease their life. This translates to the need for more repairs and regular maintenance.
Insulation Properties
Fiberglass structural tubing also features stellar thermal and electrical insulation properties. That's because this material is not conductive. In other words, it doesn't conduct electricity.
This makes fiberglass tubing safe to use in an electrical system.
The thermal conductivity of a fiberglass tube is also low. As a result, the tube doesn't easily transfer heat. For this reason, fiberglass structural tubing is a top choice to use in a temperature control system or insulation.
How We Can Help
Fiberglass tubing offers numerous benefits over materials like aluminum and steel. These include its matchless strength, light weight, and ability to resist corrosion.
Fiberglass structural tubing also stands out for its insulation properties and durability. The fact that this type of material is eco-friendly makes it even more of a top choice for product manufacturers.
At Defi Structural Fiberglass, we take pride in offering you fiberglass structural tubing from our Gulf Coast and East Coast inventories. We're ready to help you with your next build.
Contact us to learn more about our products, and get a complimentary quote today!