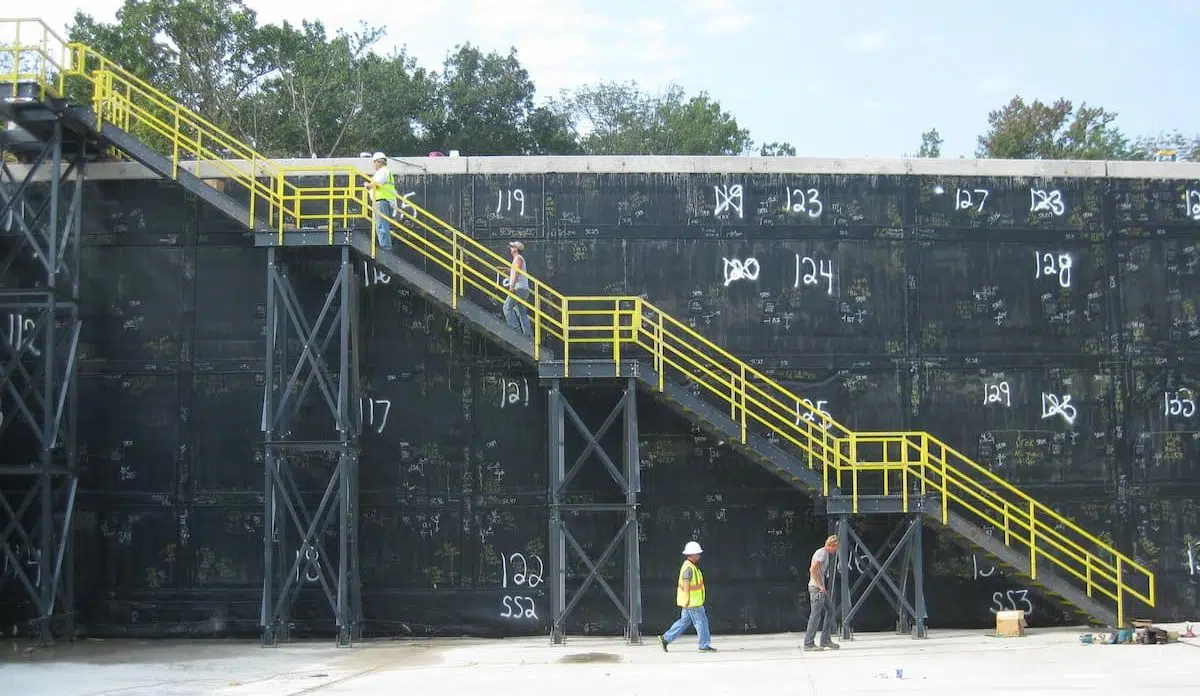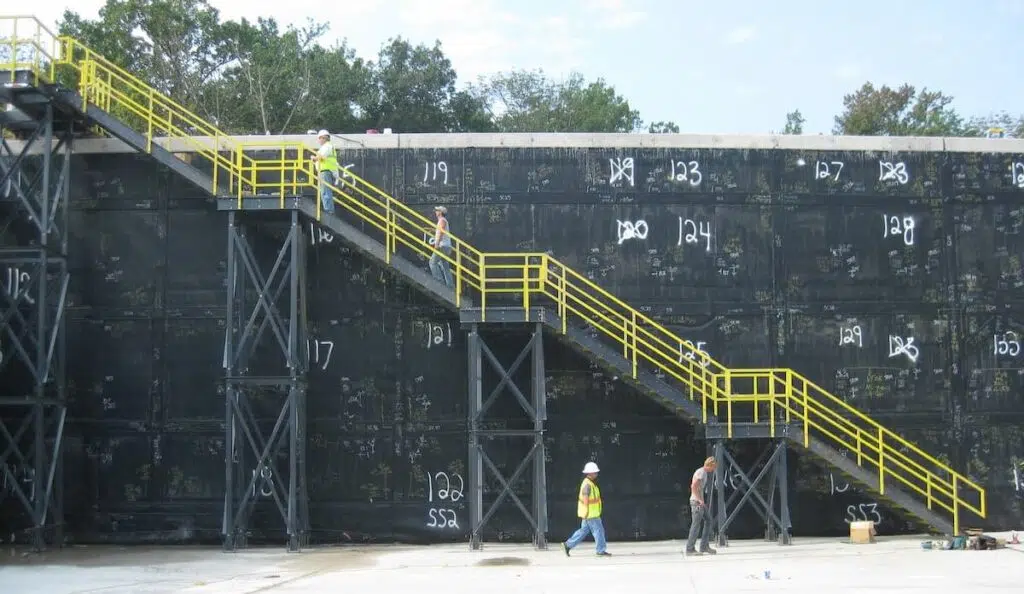 DEFI can easily manufacture a complete structural FRP stair assembly including handrails, stairs and platforms and all to your exact specifications. Our FRP structures not only comply with OSHA minimum safety standards but typically exceed them.  Your worker's safety is our top priority and our products emulate that commitment.
DEFI FRP is durable and built to endure the harshest conditions and outlast steel and aluminum. All of this while being practically maintenance free. It is simply better.
DEFI Fiberglass stair assemblies can be shipped ready to assemble (RTA), with components already cut to form and drilled; ready for your crew to install with ease.
DEFI FRP does not rust, corrode, warp, rot or decay like metal and wood counterparts. It is the only material you should implement in harsh or corrosive environments.