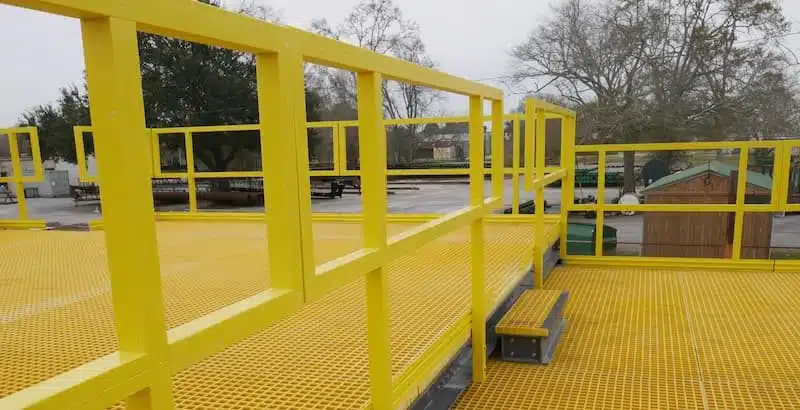 DEFI produces extremely strong fiberglass-reinforced polymer handrails that are lightweight, strong as steel, yet easy to install. Since fiberglass is non-conductive it is ideal for electrical hazard environments where the risk of electrocution is high. Most environments with that risk also have a high amount of corrosive materials—since our handrails are made from corrosion resistant fiberglass-reinforced polymer, it is perfect for these atmospheres. 
Our fiberglass handrail systems at the very least meet all OSHA regulations and in many cases exceeds them. Our handrails come in standard safety yellow, in compliance with OSHA standards and are designed for optimal worker safety.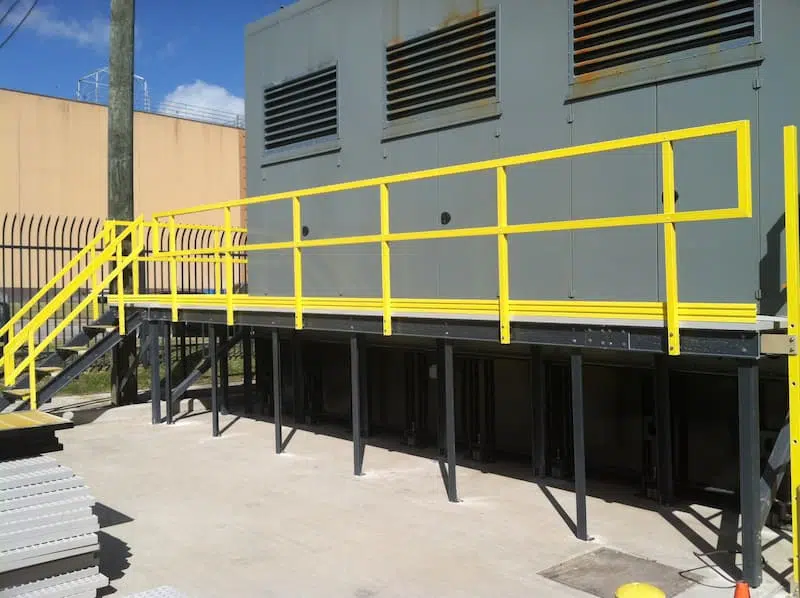 DEFI Fiberglass handrails are commonly used in offshore drilling platforms, waterparks, battery plants and other highly corrosive environments. Its non-corrosive trait has saved these industries and more hundreds of thousands in infrastructure costs. DEFI FRP handrails are built to last and practically maintenance free.
DEFI fiberglass handrail systems can be assembled during the manufacturing process or shipped to your site—ready to assemble (RTA) by anyone with simple tools and some quick instruction. Fire-retardant resin, UV Inhibitors, non-slip texturing and other options can be implemented according to your specifications.