DEFI can outfit your workplace with our industry-leading entire catwalk and platform systems. These kits include FRP grated catwalk platforms, stairs, handrails, fasteners, and more for a complete solution customized per your specifications. Our fiberglass structural shapes give you the strength of steel with the added benefit of extreme durability that fiberglass-reinforced polymer brings for a long service life.
DEFI fiberglass components can be pre-drilled and cut, ready to assemble (RTA) with standard tools; shipped in kits for you to assemble easily on site. Unlike steel, DEFI FRP systems don't require foundation fortification, heavy machinery or special tools to install.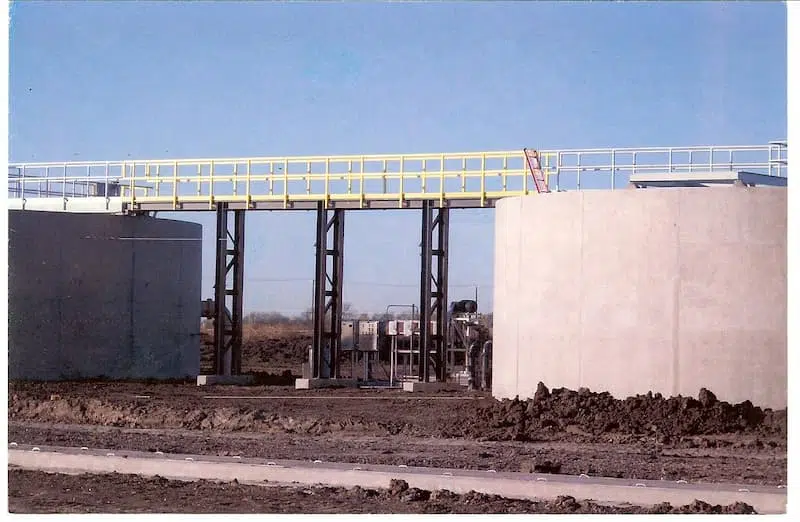 Steel, in arid environments or high humidity conditions, can end up wearing down and succumb to corrosion. DEFI fiberglass grating catwalks and platforms while also being lightweight, are resistant to corrosion and install much easier than steel. This makes FRP grating the ideal alternative to bulky, corrosion-prone steel.
Catwalks and platforms see a lot of foot traffic. With DEFI FRP catwalks and platforms you won't need to replace them as often. DEFI catwalks and platforms are virtually maintenance free and can last upwards of 20 years if installed properly. DEFI catwalks and platforms handle the harshest conditions easily with their extreme corrosion resistance.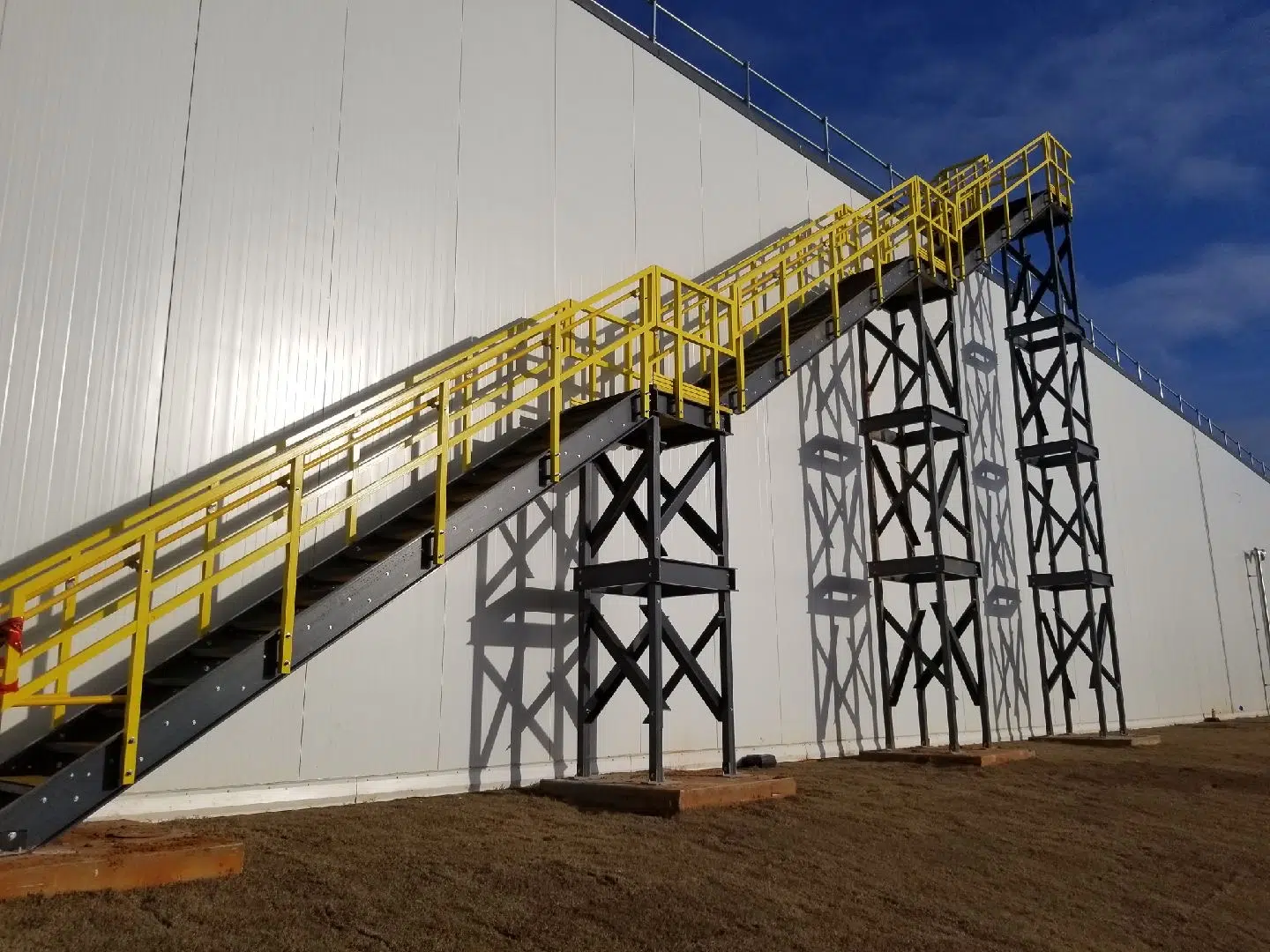 DEFI's fiberglass catwalk and platform grating can be modified with many safety features per your industry needs. Whether it's flame-retardant resins that give it the ability to withstand higher temperatures or anti-slip surfaces to prevent fall hazards—DEFI can make it for you. Your catwalks and platforms should set the standard for industry safety and with DEFI manufacturing them, they will be.
DEFI fiberglass reinforced platform and catwalk systems are designed and manufactured to meet or exceed strict OSHA guidelines. Some of our safety features include flame-retardant resins, standard safety yellow color and anti-slip texturing.